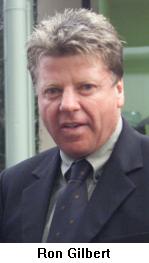 Ron Gilbert, the man at the helm of Highgrove Stud, remains upbeat despite a deal to purchase one of his yearlings for $1.4 million fell through over the weekend.

Highgrove offered three yearlings for sale at the Australian Easter Yearling Sale in Sydney last week and sold all three for excellent prices, highlighted by the Danehill colt out of the stakes winning Bletchingly mare Verocative.

But while the talk of the colt's high price, the second most expensive of the three day sale, was just slowing down he was quickly back in the news after an x-ray revealed a problem.

Gilbert was always a supporter of allowing buyers to x-ray yearlings to discover any problems which would obviously detract from their value.

"Right from the start I was telling everyone who inspected any of my three horses that they could x-ray them," Gilbert told Cyberhorse.

"I never had a problem with this and I feel it is the only real fair way of doing it," he added.

It was revealed the $1.4 million colt had a bone cyst and his original buyers, Gooree Stud, cancelled the deal.

"I don't blame them (Gooree) for wanting to cancel to sale," Gilbert revealed.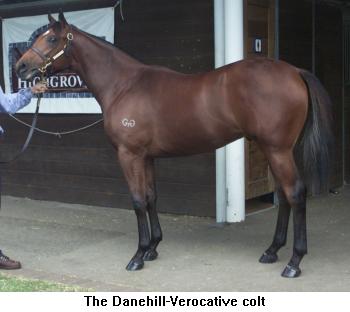 "The buyers felt he was a real Slipper type and with a required operation it will just put him behind the eight ball a bit."
"He's going to be about three months behind and he isn't going to be an early two-year-old runner now."
The colt will be operated on today and will remain away from home for just a few days.
"We will have him back at the farm in about five days and then we will decide on a trainer for him," Gilbert said.
While saying a trainer had not yet been chosen he had "short listed a few" and he said the horse "would be stabled in Melbourne."
"A race like the Caulfield Guineas would be what we would aim him for," he added.
Gilbert said although it would have been great for the "fairytale" sale to have gone without problems he wasn't totally shattered with the events of the past few days.
"It's disappointing that the whole issue has been receiving so much negative press," he pointed out.
"It could actually turn out to be a bonus for us. We have a beautifully bred colt who has a great temperament and great physique to race ourselves."
"The money in the whole case is irrelevant."
"People will remember the colt was knocked down for $1.4 million when the mare's next progeny are offered for sale," Gilbert added.
That moment won't be too far away.
"Verocative, who we raced with a great deal of fun and success, has a Danehill filly at foot and is currently in foal to Flying Spur," Gilbert reported.
He will "no doubt" look at sending Verocative back to the dual shuttling sensation Danehill to produce another full relation to the expensive colt.
Highgrove sold three yearlings at the William Inglis Easter Yearling Sale at Randwick last week and all three were x-rayed.
"The other two fillies were okay," Gilbert said. "It's funy because the colt has never shown any signs of lameness in the past."
Whether Gooree will be regretting the decision to cancel the million dollar plus deal in a couple of years time will not be known until then.
"Perhaps we could be lucky ones out of this yet," Gilbert hoped.