Leading stud Collingrove has again recorded a successful sales series in Sydney following both the Australian Easter Yearling Sale and the Sires' Produce Sale earlier this month.

During the famed Easter sale Collingrove sold some of the most sought out yearlings and their draft sold on average 27% better than the catalogue on a whole.

The 23 yearlings sold by Collingrove during the three day sale at Newmarket grossed over $4.7 million at an average of $204,456. This average is far superior to the overall sale average of $160,780.

Collingrove Stud's Australian Director Adam Sangster said he was pleased with the results from both Sydney sales.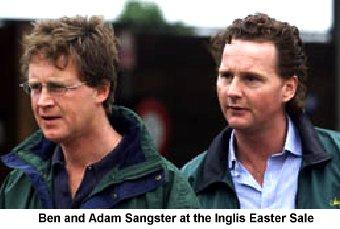 "We are delighted with again beating the overall sale average," he said. "It was great to see our vendors receive such a strong result."
Sangster praised the entire staff of Collingrove for their hard work during the entire sale process.
"Much of the credit for the sale must go to our hard working staff at our Hunter Valley property headed by manager Alan Morton and yearling manager Kylie Wood," Sangster added.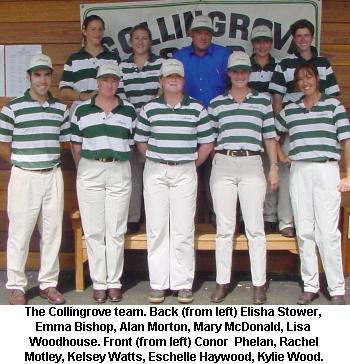 The top price for Collingrove's Easter draft was $950,000 for a Danehill colt consigned by Davilora Lodge. Lorraine Smith of Davilora said she was thrilled with the high price achieved.
"We're very excited to have sold the colt for such a good price to one of the best judges in the world," Smith said moments after the hammer fell.
The $950,000 bid was placed by John Ferguson, who was bidding on behalf of Darley Australia.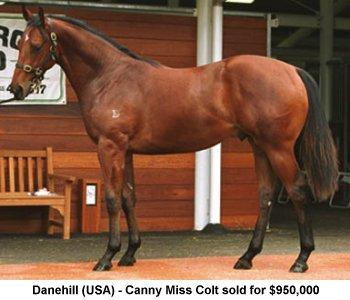 Long time Collingrove clients, Emma Boling and Graeme Little of The Pines Stud in Victoria, were also pleased with the $500,000 sale of Catnipped's first foal, also a Danehill colt.
"Coolmore are a very good judges of horseflesh and it's a great honour to have them seek out our colt and buy him," Boling said.
"We're very pleased with the price and we are excited the learn the horse will stay in Victoria and be trained by Lee Freedman," she added.
The strong performance by the Collingrove draft at Easter continued the following week at the Sires' Produce Yearling Sale.
Collingrove sold seven yearlings at the Sires' sale for an average price of $31,714, much higher than the sale average of $24,752.
The top price at the Sires' sale for the Collingrove draft was $75,000 for an Octagonal filly from Primrose Penny.