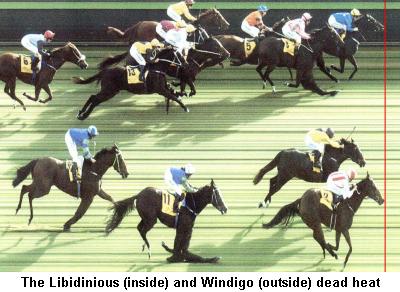 This is the photo finish that has been in the headlines since the race was run on Saturday.
The Group Three Honda Stakes, the main lead up race to the Group One Goodwood Handicap, was run at Victoria Park in Adelaide on Saturday and that was the result.
While many believed the inside runner, the Alan Bailey trained Libidinious had scrambled home to score, the photo finish showed otherwise, clearly displaying a dead heat.
Image courtesy of Thoroughbred Racing South Australia.