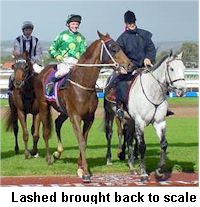 Famed New Zealand stud master, breeder and owner Sir Patrick Hogan has outlined Oaks plans in the spring for his filly Lashed awfter she scored another amazing win in this afternoon's $100,840 smoke-free Sires' Produce Stakes at Morphettville.

In a copybook display to her last start win in the Alcohol Go-Easy Stakes at Victoria Park the daughter of Encosta de Lago got a long way out of her ground before unleashing a paralysing finishing burst to score.

Hogan purchased the filly for a "modest" amount for which he said had "already recouped" his outlay.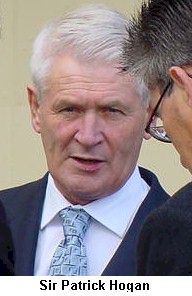 The filly has had three starts for her new owner for a strong second in Melbourne and two super impressive wins in Adelaide over the Cup Carnival.
Leading Melbourne jockey Stephen Baster had a hard ride feeding the reins to the filly who was not stretching out in the early stages.
"She certainly made me work for it out there today," Baster explained after the win.
"During the race she was never travelling all that well and I was never really confident at any stage during the event," he added.
Baster who described the win as "freakish," said he felt the filly would only improve with distance in the future.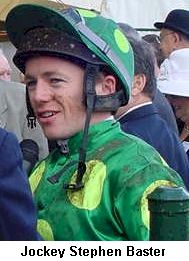 Sir Patrick said he was amazed with the win and he added he could no longer question the ability of the three-year-old filly.
"She's a very exciting and promising filly," Sir Patrick said.
"I can only hope she comes back as well in the Spring in a preparation aimed toward the (VRC) Oaks," he added.
Hogan, who also bought the Lloyd Williams owned Keeper after he won the Goodwood Handicap in Adelaide, was the only winning connection on the track at Morphettville today. The filly's trainer Graeme Rogerson was not there to cheer on Lashed.
Thanks to her two wins in the Adelaide stakes races Lashed has also given Rogerson a $4,000 cash bonus, a part of the trainer's treasure trove.