Australian trainer John Size has capped off a remarkable season in Hong Kong by today capturing that country's premiership with the final meeting held this afternoon.

Size had a two win lead over his nearest rival Ivan Allan and had twice as many runners at today's meeting, which comprised ten races.

Allan only had runners in four races as compared to Size's eight and when the Size trained Prime Vain won the third event on the card the Aussie set up an unbeatable lead.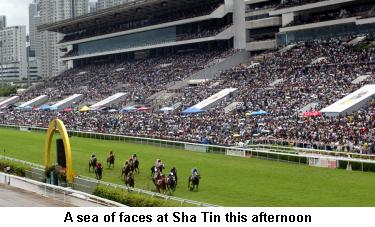 Over 40,000 racing fans packed today's final meeting of the season at Sha Tin, with the grandstands over flowing in a sea of faces.
Size had four more chances to win at Sha Tin in the final four events at the time of this report being compiled.
It's been a big weekend in Hong Kong for Size. Aside from winning the premiership today, the star of his team Electronic Unicorn was announced as the Horse of the Year for Hong Kong on Friday night.