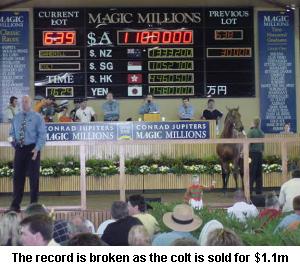 The 2002 Magic Millions Yearling Sale has ended on a high with a new record price being achieved this afternoon.
The sale of the full brother to Catbird (Danehill-Fitting) to Auckland based bloodstock buyer Rob McAnulty for $1.1 million was the highlight of the final day of the select session.
When the final lot sold late today it totalled 521 sales for the four sessions, with the sale holding close to last year's record figures.
The average for the sale was $85,025, which was marginally lower than last year's figure of $87,610.
Over the four first sessions some $44,298,000 was outlayed by buyers.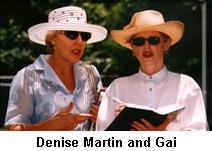 Gai Waterhouse was again the leading individual buyer on quantity. The leading trainer picked up 25 yearlings for a total of $2,412,500. One of Gai's major clients Denise Martin also purchased 12 for her Star Thoroughbreds operation for $575,000.
With his $1.1 million purchase of the full brother to Catbird, kiwi agent Rob McAnulty was also one of the most prominent buyers. In all McAnulty paid $1,832,500 for 10 individual lots.
Other leading buyers were Belmont Bloodstock Agency (7 for $712,500), Tim Boland (4 for $1,430,000), Macedon Lodge (8 for $465,000), Doncaster Bloodstock (6 for $360,000), John Foote (9 for $915,000), Lee Freedman (7 for $597,500), Rick Hore-Lacy (9 for $820,000), Neil Jenkinson (9 for $940,000), Rob McAnulty (10 for $1,832,500), Bill Mitchell (10 for $421,000), Olympia Bloodstock (7 for $872,500), Kieran Moore Bloodstock (9 for $915,000), Paul Moroney (9 for $850,000), Mark Pilkington (19 for $2,242,000), Graeme Rogerson (16 for $1,638,000) and Robert Roulston (8 for $497,500).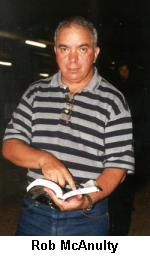 One of the most pleasing aspects of the sale was the increased level of interest and sales by international buyers. Among the international buyers were Demi O'Byrne (buying for John Magnier and Michael Tabor of Coolmore Stud), Tim Boland (for Sheikh Mohammed bin Khalifa al Maktoum), Rob McAnulty (who purchased the sale topper), John Moore (buying under Olympia Bloodstock) and the Hong Kong Jockey Club (purchased the $575,000 Danehill-Great Vintage colt).
The fifth and final session for the Conrad Jupiters Magic Millions Yearling Sale will commence at 10am (Qld time) on Tuesday. Nearly 270 well bred yearlings are being offered. Among the sires represented are Lion Hunter, Success Express, Hurricane Sky, Desert Sun, General Nediym, Scenic, Spectrum, Red Ransom, Piccolo, Desert King, Fuji Kiseki, Gilded Time, Perugino, Strategic and the evergreen Rory's Jester.